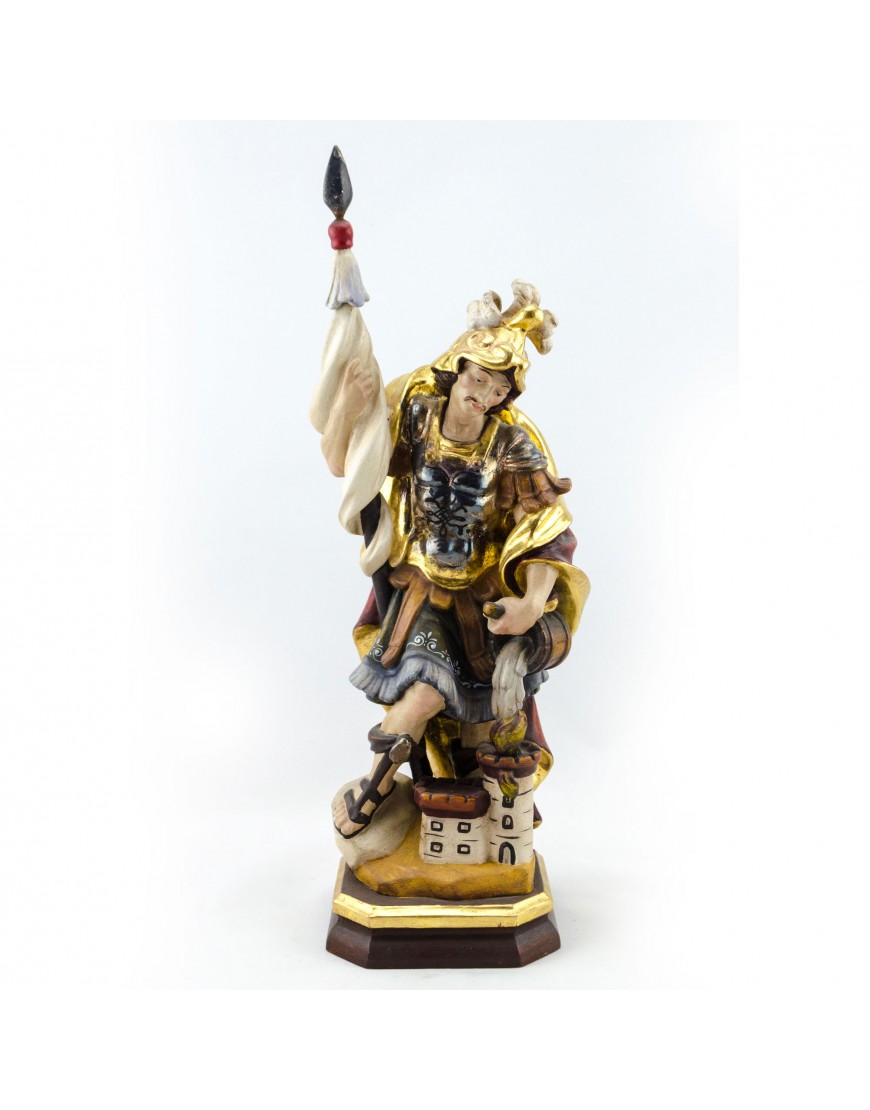 Saint Florian was a worrier of the ancient Roman
Empire. He has been executed for being secretly a Christian. The sculpture
shows how the holy man is rescuing a castle from the fire.
In addition to the wooden cribs and his unique wood figures, in our online shop there are sculptures of saints, madonna's and profane figures.